Disk Utility in normal mode (log in from administrator account) or from Command R shows everything is normal, but when I do it in Safe Mode I get this: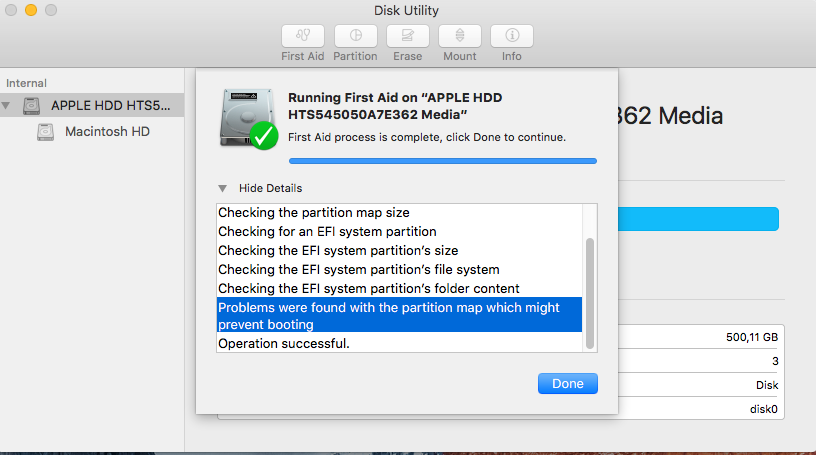 Is this a bug? I wouldn't even know about it if not for random testing using Safe Mode.
When I had Sierra, Disk Utility didn't even want to run in Safe Mode when doing this scan on Apple HDD, just popping window saying the thing about partition map. Back to El Capitan, it now looks like that.
Both in El Capitan and Sierra, running Disk Utility when logging in with admin account or with Command+R, nothing showed up, Disk Utility saying everything is fine. Only in Safe Mode does this appear.
But shouldn't Command+R show the best results - the most precise ones? So is Safe Mode just having a bug of some sort? How often do people run Disk Utility in Safe Mode?
Maybe it is common, no one simply has found out about it.
Last edited: